Allow your children to enjoy an evening out with their friends that will give you free time.
* Next Pyjama party is COMING SOON. Stay tuned!!!!
To relax on the sofa, drink a glass of wine and watch and listen to the news.
Want a romantic evening out?
 You are planning to dine out and indulge in spending time with your partner.
It's girls/boys night out? 
Your child wants a children's night out with a couple of friends just like mum or dad.
That's why you are looking for a way to convert your evening off into a special one for your child ...
How about trying a Pyjama Party at Tembo.
We organise a children's evening party every 6 weeks, where we get to cook pizza and eat! After which, we watch a movie on comfy floor mats with a bowl of popcorn crisps.
The party starts at 6.30 pm and the pick-up time is at 10.30 pm. It gives you plenty of time to dine out or chill while your children enjoy a marvelous evening.
**Take care not to confuse with our private birthday party option "Let's party in pyjamas". 
** The minimum number of children to hold the Pyjama Party is 5.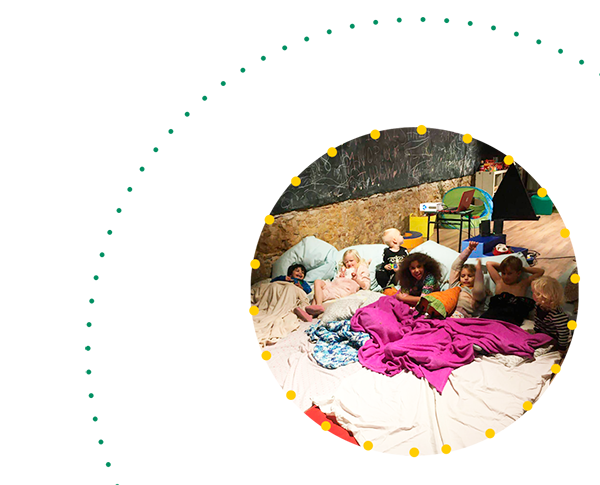 Hi, we're Tembo Family Club, and we organise children's Pyjama Parties so they can have a magical evening out and you can indulge in time off.
Tembo was founded by Kay, an ex-pat, and Celia, a local. They both believe that if parents and children can count on a club that caters to their needs, it makes their life much easier. It allows the whole family to feel happier and blossom.
At Tembo, we have years of experience organising fun entertainment for children. So your child will be in good hands and enjoy being a chef and "going out" to the movies.
Bilingual (English and Spanish)
The carers all speak both languages so they can communicate with your children.
There is plenty of room for your children to safely move around and have fun.
Do you have any questions?
Is all the family ready to have a good time?
Free time for you and a wonderful evening shared with friends for your children.